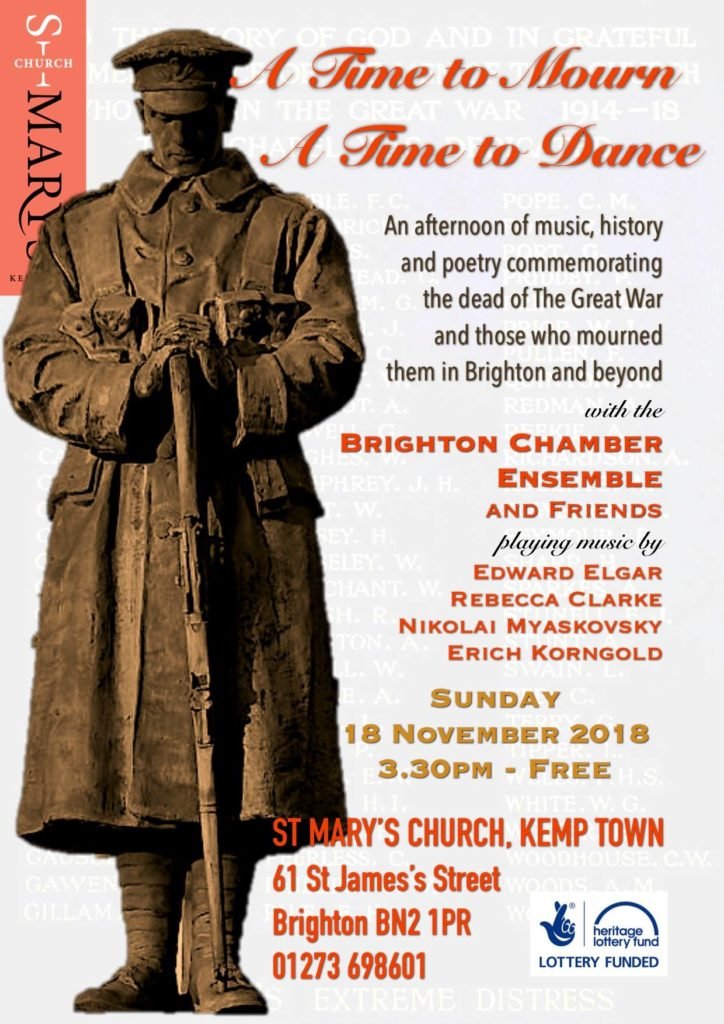 The Brighton Chamber Ensemble along with St Mary's Church, Kemptown are putting on a event on 18th November to mark 100 years since the end of the Great War. Given the number of Indian soldiers who spent time at the Brighton Pavilion while they were treated for their wounds, we would be particularly pleased and honoured if members of the Gujarati Cultural Society were able to attend.

The event (which is free) is a mix of music, readings and poetry. We are delighted that singer and sitar player, Debipriya Sircar will be performing. However, we are still looking for someone to read a short account written by an Indian soldier of his experience of the war, so if you have someone who would be willing to do that, please let me know.
Here is a link to the event on Facebook: https://www.facebook.com/events/528445454241905/
An afternoon of music, history and poetry commemorating the men and women who died in the Great War and those who mourned them in Brighton and beyond. An event that reflects the truly global nature of the war and the suffering endured by people of so many different countries.
With organ and chamber music by Edward Elgar, Rebecca Clarke, Nikolai Myaskovsky and Erich Korngold played by members of the Brighton Chamber Ensemble and friends, and Indian sitar music by special guest, Debipriya Sircar.
Includes complimentary refreshments and a souvenir booklet recording the names on the Great War memorials from St Mary's, St James's and All Souls' Churches, and the personal stories featured at the event. A retiring collection will be shared between Blind Veterans UK and Samara's Aid Appeal.
This is a free event supported by the Heritage Lottery Fund as part of the restoration and renewal of St Mary's Church. Thank you to the National Lottery players who make these grants possible.
• Admission Free – Retiring Collection
• Complimentary refreshments
• info@stmaryschurchbrighton.org.uk / 01273 698601