Dear Gujarati Cultural Society Members,

Due to adverse weather conditions and forecast GCS have decided to cancel the Holi event due to take place at Waterhall on Thursday 1 March this is in the interest of public health and safety which is our primary concern .

Sincerely

Jignesh Agnihotri
Gujarati Cultural Society Brighton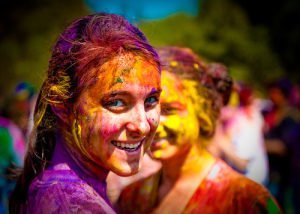 GCS Announces: Holi Celebrations 2018
HOLI FIRE on Thursday 1st March 2018 8 to 9.30pm
Weather permitting will be at Waterhall Playing Fields. Address: Waterhall Road. Brighton. East Sussex. BN1 8YR
Lots of parking but please wear very warm clothes, money to donate and your Holi Puja water, coconut and popcorn etc.
DHULETI will be delayed this year as the weather is going to get worse with snow and winds. Please check Facebook and GCS website soon for further updates.
Looking forward to seeing seeing you all and please pass on this message to all. Don't forget to wear warm clothes and layers.